By: Dana Rozansky
As a general rule, I'd classify myself as a 'yes girl' meaning when presented with an opportunity, it's always hard for me to say no. I like to seize each moment, take advantage of everything that comes my way and never miss a beat. So when I got invited by Flair Airlines to travel to Toronto (alongside a few of my favorite bloggers no less), it was a no brainer. The answer was a resounding YES.
So now that I've recovered from the month-long food coma that ensued post-Toronto, I figured it was time to sit down and tell you why Toronto should be added to your travel bucket list ASAP. Shoutout to our amazing photographer Deyson Rodriguez for the incredible snaps.
With that, the top 5 reasons to visit Toronto:
Food
Clearly, I'm writing in order of priority here. Reason # 1 to visit Toronto is without a doubt the grub. I spent 4 days eating (and drinking) my face off and still felt as though I left so many of Toronto's hotspots uncovered. That said, we covered a LOT of ground for just a few short days. A few of my favorites include:
Café Landwer: This trendy diner serves up a truly memorable brunch. From traditional breakfast items, to Israeli food with a spin, to classic milkshakes and Nutella lattes, Café Landwer is a serious gem you don't want to miss. Let's just say I'll never to able to eat plain old hummus ever again.
The Green Wood: Another one of my favorite brunch spots in Toronto. This place is tiny but packs a big punch. Order a chai latte and the salmon rosti and thank me later.
Fairmont Royal York: This gorgeous hotel boasts an afternoon tea experience that will put your regular Tazo break to shame. The Fairmont Royal York oozes with old-school sophistication and their tea time is an elevated experience in every sense. In addition to out-of-this-world teas, you can enjoy champagne, Moscow mules with a twist, finger sandwiches, quiche, pastries and the list goes on. The ideal way to kill an afternoon, if you ask me.
Aloette: Now I fully understand why this is one of the hardest places to get into for dinner. Aloette only accepts walk-ins, and I'm telling you to WALK. IN. Yes, there might be a wait but that wait is 100% worth it. Cozy up in one of Aloette's booths and let the games begin. Chickpea fritters, crispy squash and the Aloette burger and fries are a must.
Assembly Chef's Hall: Hate to knock my own city, but Assembly Chef's Hall makes Miami's so-called food halls seem like child's play. This place is buzzing with activity and there are incredible food options everywhere you turn. From tacos to BBQ to pastries and everything in between, this place is worth a visit.
Lamanna Bakery- For those of you out there who 'do it for the gram' I encourage you to take the 30+ minute drive to Lamanna Bakery. While unassuming from the outside, this simple looking bakery slings out CRAZY, over-the-top pizzas the size of my body that are beyond gram-worthy. Take for example a massive pizza topped with tons of mini pizza slices or the breakfast pizza which is topped with pancakes and bacon. I can't make this stuff up.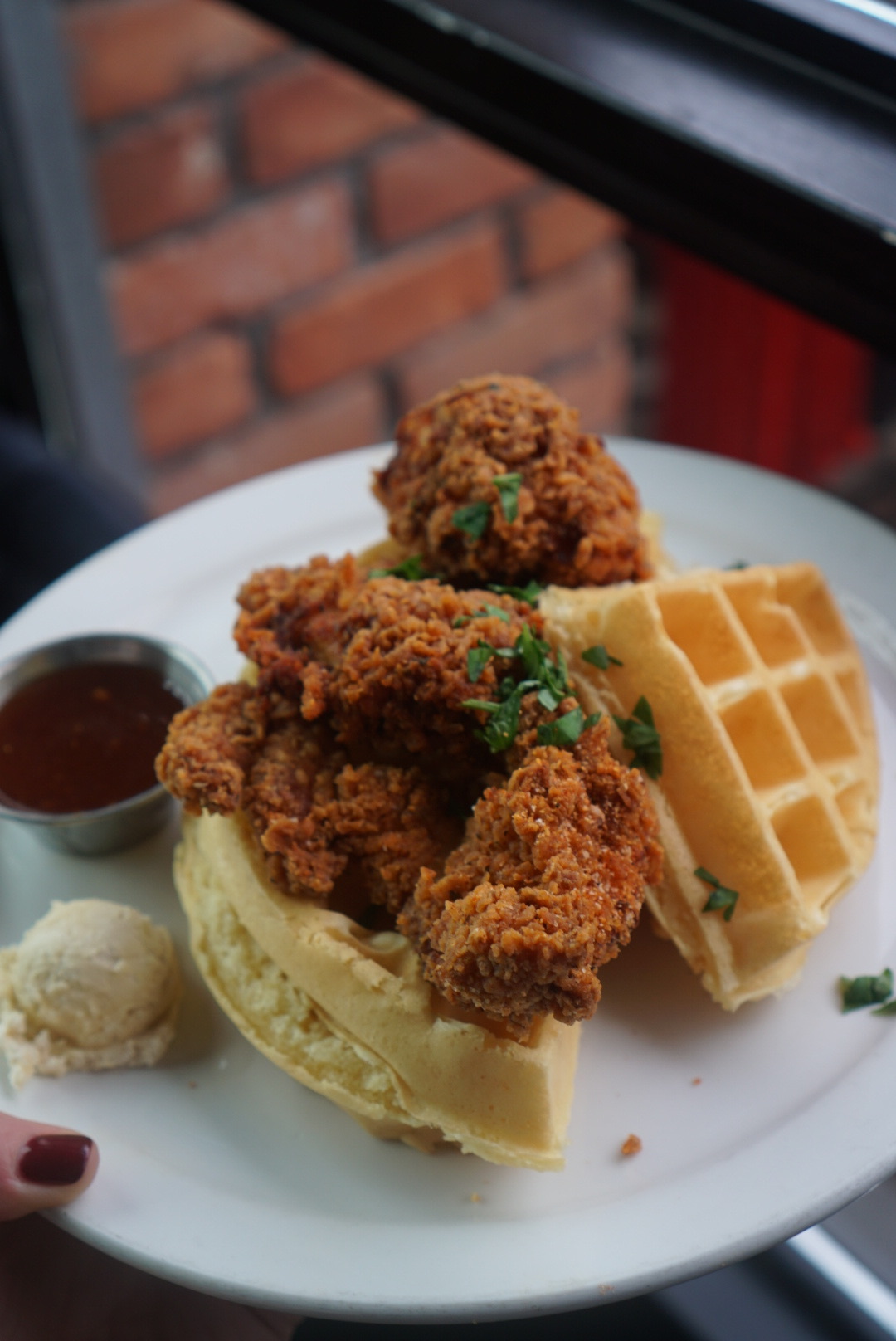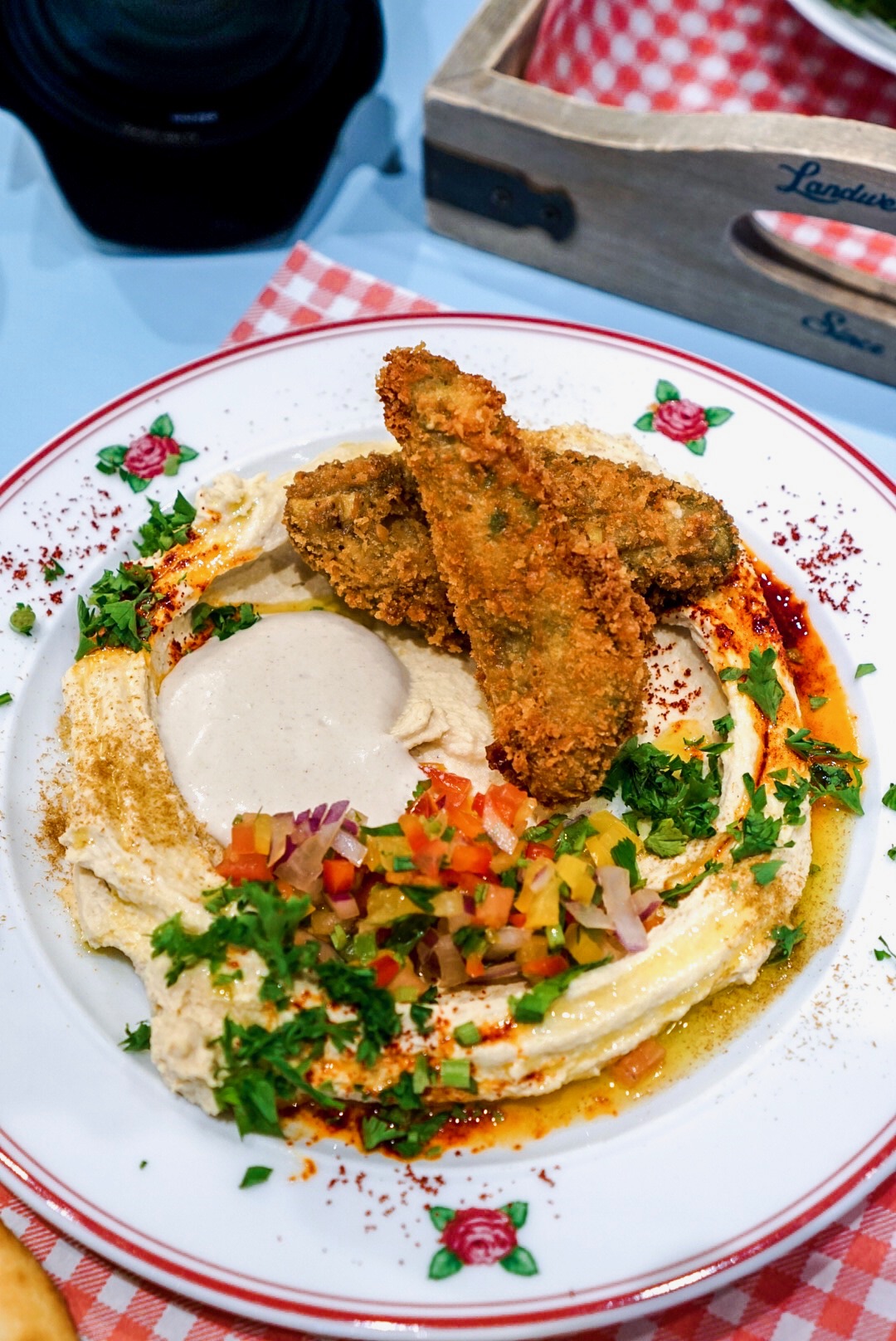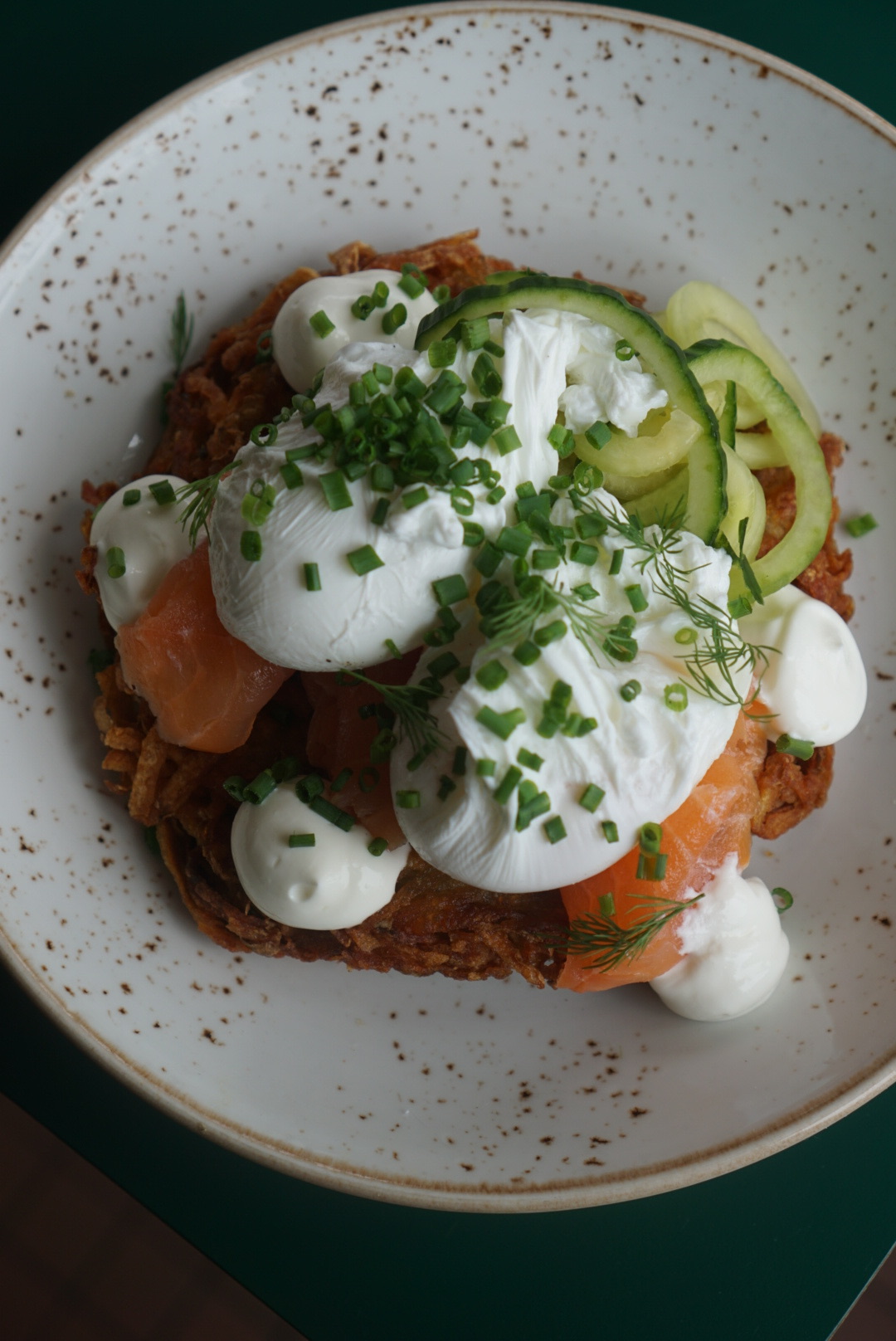 People
I'm not exaggerating when I tell you that the people in Toronto are some of the NICEST that I have ever encountered. It's so refreshing when every Uber driver, waitress and passerby has a smile on their face and they're eager to help provide tips, directions or anything else you might need. Multiple people actually went so far as to write down Toronto recommendations on a piece of paper since they're proud of their city and wanted us to enjoy our time there. Plus, I have to give a shout out to my favorite Canadian food blogger, Jamie from @everything_ delish for being the best unofficial tour guide we could have asked for! And another shout out goes to the staff at the Radisson Admiral Hotel for making sure our stay was nothing short of perfect.
Ease of Travel
While flying to Toronto entails leaving the country, you might as well be hopping over to New York given how easy the experience is. Our group made the maiden voyage to Toronto, taking the first ever direct flight from Miami to Toronto on Flair Airlines. I'm here to tell you that it was a breeze. The flight attendants could not have been nicer, or more accommodating of our nonstop antics, champagne popping and photo shoots. I had big plans of getting work done and reading my book during said flight, but clearly that didn't happen. Hey, priorities… So if you're one of those people who mistakenly believes that leaving the country has to be some big ordeal, Toronto just might be the perfect trip for you.
Sights
Toronto is a truly beautiful city with lots to see and do. From the impressive architecture, to the colorful streets to the many attractions including the CN Tower and the Aquarium, there are so many activities and places to explore – for people with all different types of interests. In addition to the ones I just mentioned, a few of my favorite stops included:
Kensington Market: I could have spent all day exploring every nook and cranny of Kensington Market. This neighborhood includes several streets full of charming stores, bakeries, dispensaries (yes, marijuana is now legal in Toronto) and more. Whether you're looking to satisfy your sweet tooth or simply indulge in some quality people watching, this area is a must.
Graffiti Alley: Just a few blocks away from Kensington Market, Graffiti Alley is exactly what it sounds like: an alley with some incredibly cool graffiti. If you're looking to get that perfect shot for the 'gram during your trip, this is a solid spot to do so.
Niagara Falls: Sure, this might sound obvious, but you can't take a trip to Toronto without traveling the extra distance to Niagara Falls. It's completely worth it. We rented a car (a minivan to be exact), drove about an hour and a half outside of the city and voila! We had arrived at this majestic force of nature. Pro tip: Apparently the Canadian side has better views than the American side so make sure to stay put.
Drinks
What happens when four friends and bloggers spend four nights in Toronto? Lots of drinking, that's what. And no, I'm not just talking about the nightly makeshift pregames we hosted at the Radisson. We unearthed some adorable, trendy and charming spots to toss back some booze. My top picks include:
The Drake Hotel: Attach the name 'Drake' to anything and you know it's going to be cool – and this hotel was no different. This hotel has serious personality and style, and it's the perfect place to grab a drink any night of the week. We happened to be there on Monday, which is industry night, meaning you can take part in a little karaoke action while sipping on your favorite spirits.
Paris Paris: This tiny wine bar transported us straight from Toronto to – yep, you guessed it- Paris. Great wines, delicious cheese and crackers and lots of charm. Ask the friendly staff for wine recommendations and you'll be in great hands.
Mahjong Bar: This dark, sexy cocktail bar is hidden behind an unassuming pink bodega, so it's very easy to miss it. But don't. It's a great place for a pre-dinner drink or a nightcap. The cocktails were some of the best I had all trip, and that's a bold statement given the sheer number of drinks we had…
Wineries: If you're making your way out to Niagara Falls, I recommend hitting some wineries on your way back into the city. We visited Ravine Vineyards (great lunch spot overlooking the vineyard) and Chateau de Charmes (highly recommend the tour and tasting). I'm sure there are plenty of others worth visiting, but these were both winners.
So if you haven't already booked your flight to Toronto on Flair Airlines, what are you waiting for?!